The dungeon of satyrs
Edit
The dungeon of satyrs is the first multi-player UnEpic map. It is suggested for 3 players (level 1 - 2)
There is no notable loot on this level.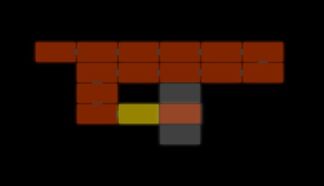 There are four major traps on this level.
The first is a lever that will drop a rock on either side of you. Standing still will keep you safe.
The second is a trap chest that when opened will drop a rock from directly above. The chest contains nothing and opening is not required.
The third is a lever that activates a rolling boulder. You must activate this lever to proceed. The easiest way to avoid this is to immediately begin running right until you reach the safe zone 4th row from the top on your right side. You can also halo or you can phase door through the boulder.
The last trap in "The dungeon of satyrs" is a lever that will drop the floor out from underneath you. You do not need to pull this lever, and you gain nothing from doing so.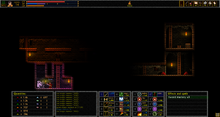 Ad blocker interference detected!
Wikia is a free-to-use site that makes money from advertising. We have a modified experience for viewers using ad blockers

Wikia is not accessible if you've made further modifications. Remove the custom ad blocker rule(s) and the page will load as expected.